At McHale Plant Sales we understand the disruption a single breakdown can cause. Increased repair costs, idle personnel, machines, and equipment, loss of production, rental machine charges and disruption of schedules are all costs associated with improper maintenance of machines.
KOMATSU'S SOLUTION IS MAINTENANCE PLUS!
Maintenance Plus (M+) is a cost effective support programme that ensures your equipment will operate at optimum performance levels while providing full parts and labour warranty coverage for the duration of the agreement – including 24 hour machine performance monitoring via Komatsu's Komtrax satellite system.
Fact!
Preventive maintenance by performing routine servicing on your machine using genuine Komatsu parts & lubricants reduces component failure
SO HOW DOES MAINTENANCE PLUS (M+) HELP YOU?
Holders of a M+ contract receive a 10% discount on routine service parts. There are no Travel or Mileage charges – the standard call-out fee includes travel to the customer's site. Normal field service labour rates are discounted by more than 25%. Extended Standard Warranty terms of up to 5yrs or 8,000hrs (10,000hrs for large class machines) are available. Scheduled maintenance is performed on time, every time!
If you take out a M+ contract you will know your maintenance costs up-front for up to 10,000hrs! You can sell your machine during the contract period and the new owner will benefit from having the option of continuing with the M+ programme. Best of all your machine will have a higher resale value.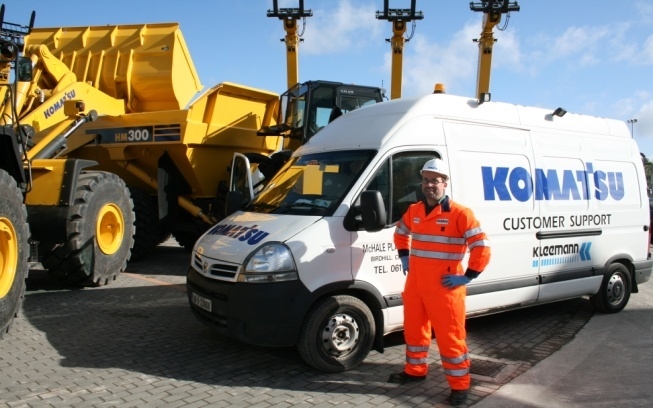 To set up your Maintenance Plus contract for you new Komatsu machine, please contact: