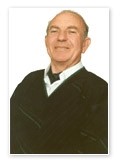 McHale Plant Sales Limited was established in 1952, founded by Michael McHale Snr., father of our chairman, Michael.
Over quarter of a century ago, the nature and character of our company was transformed when we were appointed distributors in Ireland for the Komatsu range of construction equipment.
Today, the company has a respected presence within the construction equipment sector in Ireland, having deep and long-established connections to all of the main contractors and plant users.
Welcome to our website. We thank you for visiting and we trust you will find our story interesting.
We invite you to pause and read about our products and our work with Komatsu and the various other distinguished manufacturers whose equipment we have the pleasure to represent.
Especially, we hope that your visit will tell you more about McHale Plant Sales, the people we are, and the sectors of commercial life in which we have our strength.
Being here to serve our manufacturers in every way we can, we look forward to receiving any enquiries you might have, and to welcoming any suggestions or requests you might make.
Enjoy our story.

Due in large measure to our work with Komatsu, McHale Plant Sales has acquired a strong profile amongst contractors and others working in building and construction, civil works and engineering.
Proud to represent an enviable cross-section of the world's leading machinery manufacturers, the products we represent today give us a strong presence across a wide and diverse field of activity.
As profiled on other pages, our brief has expanded beyond the confines of construction and infrastructural development into utilities and services; quarrying and aggregates production; environmental management and waste recycling; forestry and timber harvesting; and the closely allied fields of farming and agricultural contracting.
Headquartered in the mid-west village of Birdhill, near Limerick, and on the east coast at Rathcoole, close to Dublin, McHale Plant Sales has a footprint that extends across the entire island of Ireland, north and south.
Supported by our own mobile teams of technicians and service specialists, those who deal with us are seldom more than a short time away from help when backup is required.
But it isn't just in structures that our strengths are seen. Imbued with a strong customer service culture, it is in our people that the true nature and personality of McHale Plant Sales is found.
Owner-managed by Michael McHale Jnr and Tim Shanahan, their stewardship and strong customer-focused spirit have been to the fore in helping the company build a strong position in the sector.
Ours is a spirit built on a love for what we do. We know our business – we've grown up in it. We relish the work involved and we identify with it in all its many aspects.
We fully understand what it is our customers and suppliers expect of us, and we delight in working with them and being part of their success.
Happiest when being close – out visiting the worksite or in the field representing our suppliers and serving the needs of our customers in the many ways we can – these are the characteristics we strive to uphold, the qualities that make us who we are!
For all of us at McHale Plant Sales, that extra mile is no distance whatsoever. We travel it every day, and in every way!

As one of the world's largest manufacturers of construction, mining, utility and forestry equipment, Komatsu is proud to provide customers with leading-edge technology and excellent after-market support.
In construction, Komatsu offers an unrivalled range in terms of its breadth, its quality and its technology. From diggers to dozers, the entire range delivers unbeatable efficiency, reliability and productivity.
Equipped to meet latest emission standards, all machines offer an extremely quiet and comfortable working environment with great all-round visibility and robust construction that ensures maximum driver safety.
In a comprehensive and complete utility range, with over 45 types of compact machines available, Komatsu offers an answer to all needs in machines that share a number of key properties such as comfort, versatility, high performance and precise control.
To cut machine downtime and boost profitability, units are designed for easy maintenance. With Komtrax satellite monitoring systems standard on almost all models, owners are well protected with higher resale value and maximum satisfaction amongst their most appealing features.
An important and parallel responsibility vested in McHale Plant Sales is our appointment as distributors of Komatsu Harvesters and Forwarders – machinery used in forest management and timber harvesting.
From thinning to clear felling, Komatsu Forest machines are at the forefront of forestry management and timber production, delivering operational excellence, productivity and reliability.
In their distinctive red livery, Komatsu Forest machinery are poised to occupy an even more important place as tree planting and the development of Ireland's forests move further up the scale in our national response to global warming.
Mindful of the importance that forests have in capturing harmful emissions and combatting global warming, we are proud to be a leading supplier of equipment vital to forest owners and contractors in maintaining the good health and conservation of our Irish forests.

Finnish-made, Metso:Outotec stone crushing equipment – in mobile and fixed position variants – is the premier choice of quarry owners and aggregates producers the world over. Ranked amongst the most acclaimed manufacturers of stone crushing equipment, Metso Outotec brings comprehensive process design, superb parts supply and full-service tech support to the aggregates industry. Over a century of accumulated knowledge applied by deeply committed designers and engineers are manifest in industry leading solutions that lie at the heart of every Metso Outotec machine. Since 2015, Metso equipment has been distributed by McHale Plant Sales in Ireland and in Northern Ireland markets. Effective 2023, that remit has been extended to include England, Scotland and Wales.

Market leader in the manufacture of telehandlers with rotating turret and hydrostatic transmission, Merlo enjoys a global reputation as a prominent, dynamic, state-of-the-art industrial company specialising in the manufacture of high technology machines that outrank all others in many important markets. Instantly recognisable in their distinctive 'farm green' livery, the Merlo telehandler range is building an increasingly impressive presence in construction and agricultural environments. Famed for their 'lift and reach' capability and on-site versatility, Merlo equipment is seen on construction and house building projects; in warehouse, manufacturing, and goods storage; and in the inventories of leading agricultural contractors. A transportable and versatile addition to the Merlo brand is the Cingo range of tracked carriers. The trailer-size Cingo is perfect for small-scale construction, agricultural, landscaping and utilities contractors.

Another McHale Plant Sales equipment line is the highly versatile Prinoth range of tracked, all-terrain dumper trucks. With payloads from 5,715kg to 13,200 kg, Prinoth equipment is viewed as a Swiss army knife of utilities and construction vehicles. Geared to handle applications in construction, vegetation management, biomass harvesting, land clearance and in the mulching and reclamation of forest sites, when equipped with the appropriate job-specific attachment, Prinoth work vehicles are found in applications that span electric power and transmission, wind power, oil and gas pipeline laying, construction, environmental protection, hydro-excavation, costal erosion, landscape preservation, firefighting and rescue, mining and drilling, forestry and crew transportation.

Owned by Metso:Outotec, the Jonsson range of 'bespoke' crushers adds immeasurably to the McHale Plant Sales offering in the mobile crushing and aggregates markets. Describing itself as 'one of the market's largest manufacturers of mobile products in stone crushing', the Jonsson Crushers range is at home in heavy-duty applications and includes six tracked jaw and six tracked cone crushers, and an electric-powered tracked double crusher.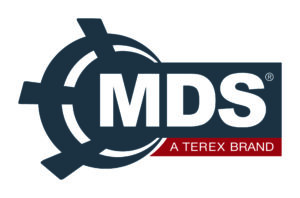 MDS designs and manufactures a state of the art range of Trommels, Apron Feeders and Conveyors, and pride themselves on innovation in all their product ranges. A Terex Corporation owned company with all products lines including bespoke solutions, designed and built in Ireland, in conjunction with their creative and skilled staff. MDS leaves no stone unturned!
At McHale Plant sales, we represent an unrivalled attachment offering, allowing owners to add safety, versatility, capability, productivity and protection to their equipment, often for little extra cost. Our attachment range includes:
Topcon & Komatsu Machine Control Systems
Komatsu Hydraulic Breakers
Engcon Tilt Rotators
Lenhoff Quick Couplers & Attachments
Xwatch Machine Safety Systems
Driven in large measure by a love for what we do and an affinity with those who use our machines, a genuine sense of teamwork and shared commitment to be best at what we do exists within the McHale Plant Sales team.
Inspired by the popularity that Komatsu, Metso, Merlo, Terex Ecotec, Jonsson, Prinoth and MDS equipment enjoy – a function of their outstanding quality, reliability and residual value – our focus always is to deliver innovative solutions backed by quality after-sales service and support. That's teamwork, McHale Plant Sales style.
Your contact or visit to our offices at Birdhill or Rathcoole will be most welcome.