DOZER SALES ADD 'PUSH' TO IRISH PLANT SALES
With top-end excavators and wheel loaders reported to be the driving force in Ireland's current plant sales, latest reports from Komatsu distributor in Ireland, McHale Plant Sales show dozer deliveries emerging to give an additional 'push' to sales at the heavyweight end of the market.
In recent months, McHale deliveries have seen D155AX-8, D71PX-24, D65PX-18 and D61PXI-24 units going to leading contractors Joe Brady, Sheridan Plant Hire, SOL Golf, Loadwise and N&C Enterprises.
Commenting, McHale sales director Denis McGrath said that dozer deliveries to date "demonstrate an admirable willingness on the part of contractors across the country to invest on the strength of  buoyant economic conditions and a positive national budgetary position."
"Added to excavators and wheel loader sales, dozers are helping us to grow market share that is exceeding past norms when it comes to year-on-year comparisons," McGrath added.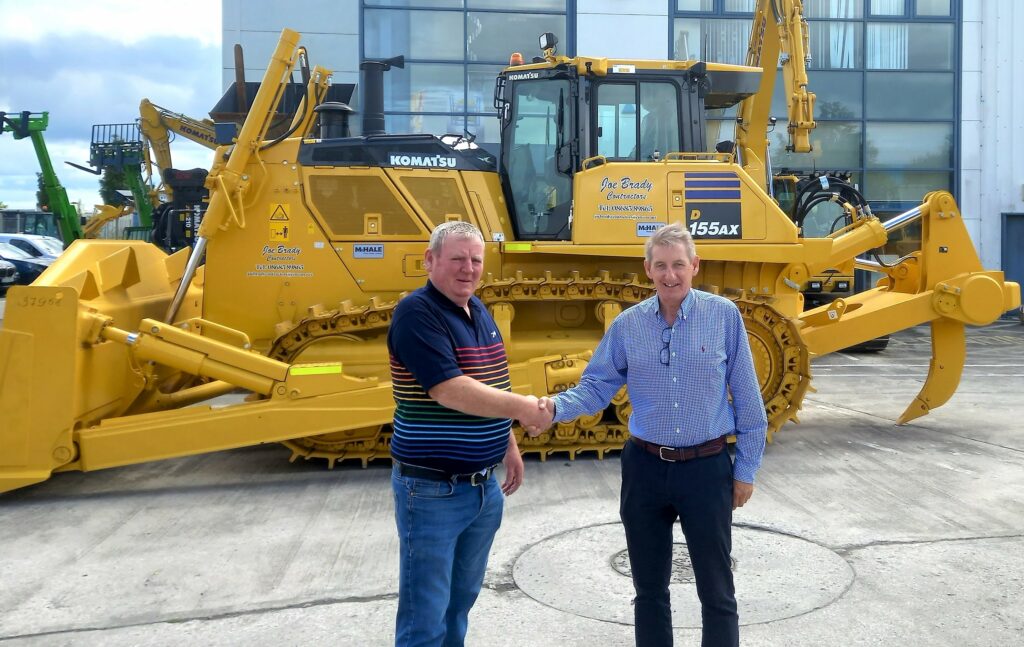 Contractor Joe Brady taking delivery of a new Komatsu D155AX-8 crawler dozer. Pictured with him is McHale Plant Sales managing director, Tim Shanahan.